**$75 SPECIAL: Guided Tour for 1-2 riders**
$25 per additional rider.
Good for the Coastal Forest Fat Bike Tour Only.
Private Pensacola Mountain Bike Tours
Northwest Florida is blessed with sugar white sand and plenty of water, making it perfect for watersports but the great mountain biking opportunities are often overlooked. Mostly because we have no mountains and the trails are often sandy. Pensacola Mountain Bike Tours utilizes Fatbikes, mountain bikes equipped with 4 inch tires, enabling you to float over the soft sand. While there is very little in the way of hills, you will get a workout due to the sand and the heat. In the warmer months the guided tours are only conducted in the morning hours, and the earlier the better to avoid the midday sun. The tours are private for up to 3 adults, so it is all about your group and how you want you adventure to unfold.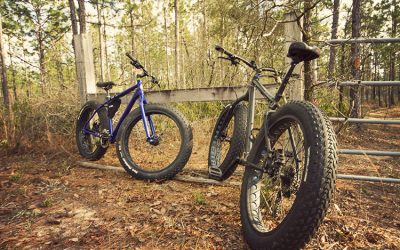 A few weeks back I got the opportunity to take Shaun Brown and his family on a tour on the Red Rock Mountain Bike Trail in the Blackwater River State Forest near Juniper Creek. He in turn did a nice article about the company and the tour. The full article can be found...
read more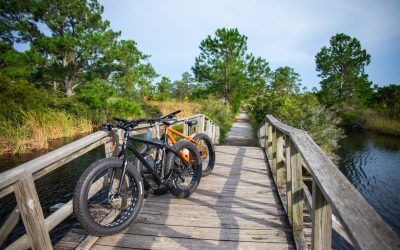 We have decided to add yet another tour in order to cater to the casual rider who wants a backcountry beach experience. This DIY (Discover it Yourself) tour meanders over a seashell trail through the beautiful Gulf Islands National Seashore at Fort...
read more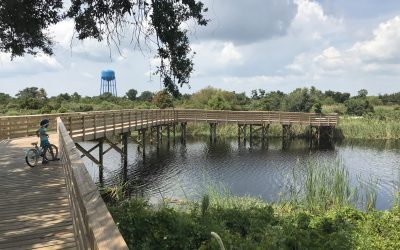 This is not one of my tour destinations but it is close by and an excellent place for paved trail biking with a backcountry feel so I decided I would put it out there for locals and visitors alike. These trails wind through swamps with alligators, through fields of...
read more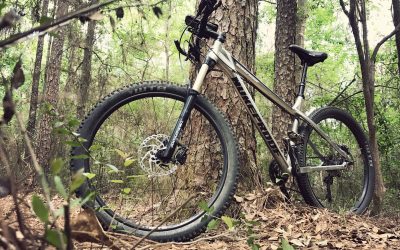 A question I get a lot is "what kind of bike do you ride?". On the Fatbike tours I normally ride one of the Motobecane FB4s exactly like the client bikes. But while a fatbike, with 4"+ tires, is great for sandy trails, they're not as fast or nimble as a traditional...
read more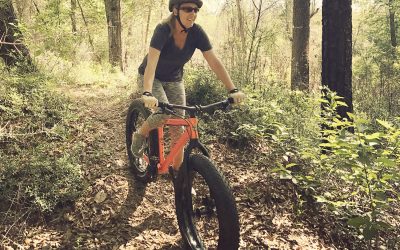 We have recently gotten permission to operate tours in the Blackwater State Forest. Our choice of trail is the Red Rock Mountain Bike trail near beautiful Juniper Creek. It is conveniently located within 15 minutes of Adventures Unlimited Outdoor Center and several...
read more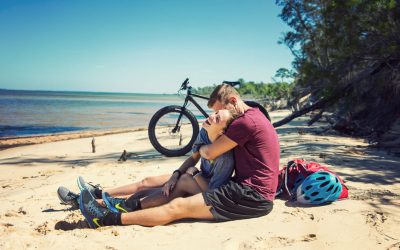 One of the favorite parts of the tour for our riders on the coastal forest tour is the beach break. With around a mile left to go in the tour, we stop riding and dismount along a secluded beach positioned at the base of a steep sand bluff. Clients often bring a snack...
read more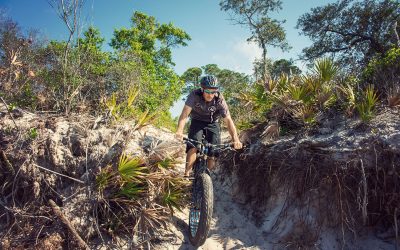 While it would be like me to go to these lengths to pull off a good April Fool's joke, this is real. It is official. I have started a mountain bike tour business. Hamilton Mountain Bike Tours in Pensacola is now open to take riders on tours through the excellent...
read more